Careers
Strong businesses are built on trust, accountability, and an environment that allows people to reach their full potential.
GRS Group is committed to attracting team members who share a passion and commitment to excellence.
Named to Inc. Magazine's 2017 List of America's Best Workplaces, we are taking the industry by storm.
Take a look inside one of the most exciting and fastest-growing firms in commercial real estate today!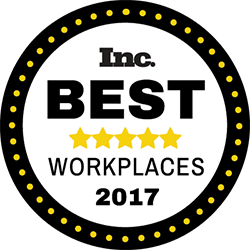 Seeking a Rewarding Challenge?